Bill Bateman REALTOR®
PROFILE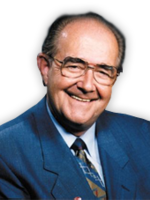 Phone: 403-270-7300
Cell: 403-270-7300
Pager: 403 270-7300




Meet Bill Bateman
After spending several years in Montreal with commercial airlines and then charter airlines in the high Arctic, I became involved with Corporate Aviation and helicopter operations in Vancouver, Calgary, East Coast, Montreal and Calgary again. With the advent of the National Energy Policy in 1983, my aviation and helicopter operations didn't survive. Like many others at the time, that's when I became a Realtor until I could get a "Real Job". I'm delighted to say that I have been and continue to be very successful in my "Temporary" job which I enjoy very much, working with many of the finest people I have ever met.
First Licensed
: 1983
Joined Office
: 1990
Designations
: Ex-Pilot / Engineer
Specialties
: Fixed Wing & Helicopters
Specialties
: Residential Specialist
Specialties
: Luxury Homes Specialist
Degree(s)
: Aviation - Flying, Maintenance
Clubs
: Luxury Homes Institute
Awards
: Seniors Real Estate Specialist
Awards
: Luxury Homes Marketing Specialist
Awards
: Certified Condominium Specialist
Awards
: Accredited Buyer Representative
Language
: English
Language
: French
RE/MAX Real Estate (Central) Calgary
206, 2411 - 4TH STREET N.W. Calgary, Alberta T2M2Z8
New Reviews for Bill Bateman
Total Reviews:

1


Review Score:

4.8
Searches related to Real Estate Reviews
Calgary Real Estate Reviews
Real Estate Agent Reviews
Bill Bateman
offers in depth knowledge of the LOCAL
Calgary,
Airdrie,
Cochrane,
Chestermere,
Strathmore
real estate markets, contracts, pricing, marketing and negotiation skills. IF buying or selling real estate, you can expect expert advice, high quality service, straight forward communication plus attention to detail. We Specialize In Homes For Sale, Investments, Foreclosure Property, Acreages, Condos, Farm & Land, Lake homes, New Construction, Farm/Ranch, Relocation, Luxury Homes, Real Estate
LISTINGS
NEWS
REVIEWS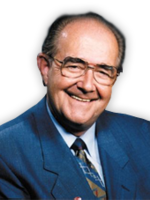 Phone:403-270-7300
Fax: 403-592-2150
Cell:403-270-7300
Pager: 403 270-7300
4.80 (1 Reviews)
RE/MAX Real Estate (Central)
206, 2411 - 4TH STREET N.W.
Calgary,AB
T2M2Z8
Viewed 13105 Times

Total Reviews:

1


Review Score:

4.8
---
Reviewed July 26th 2017 by Wanda Forsythe
4.8/5.0
/5.0
/5.0
/5.0
/5.0
/5.0
VERIFIED REVIEW
We have been dealing with Bill Bateman for over 20 years now. Between selling and buying homes with him.We met Bill when We had our home in Rundle for sale and wanted to move to the N.W.He was holding an open house in Hawkwood. We weren't having any...
Full Review
ASK Bill
VIDEOS



Bill Bateman is not providing any Market Report Videos at this time